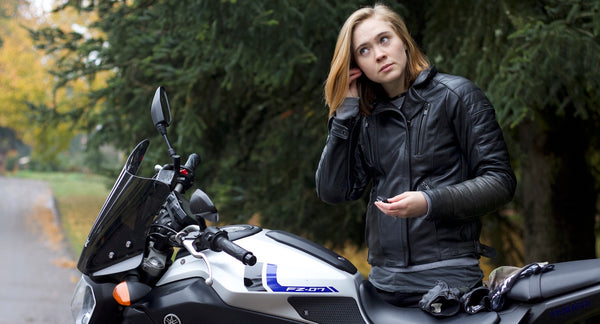 Long Distance Motorcycle Ride Essentials
If you're heading out on a long-distance ride and have no idea what to pack, then this is the article for you! We'll highlight some important gear you'll want to consider bringing (both clothing and bike accessories) to ensure you have a successful trip.
Let's start off with some essentials for your bike: 
Cruise/Throttle Control
A throttle lock adds cruise control to your bike which eliminates wrist strain on long rides. Options such as GEARS 'Motorcycle Throttle Lock'  are easy to install and fit all motorcycle handlebars.
Padded Grips
When you're riding for hours, you'll want to make sure your wrists and hands aren't in pain - the padded grips provide extra padding to reduce and prevent pain.
Heated Grips
If you're riding in the early morning or later into the evening, these are great for keeping your hands warm.
Gel Seats
Keep your backside and tailbone cushioned! A gel seat such as GEARS 'X-Tender® Gel Seat for Motorcycle & ATV' helps eliminate pressure points and absorb shock waves created by bumps in the road.
Backrest
Don't forget the rest of your spine - investing in a backrest will save you pesky back pain!
Essentials for You:
Rain Gear
The last thing you want is to be soaked on your journey. Bring rain gear with you just in case (rain suit, glove/boot covers, etc.). You'll be glad you did!
Protective Eyewear
Bring Sunglasses or riding goggles to protect your eyes, preventing strain, sun blindness, and debris from the road.
Earplugs
Having constant noise from the road and wind can get tiring quickly and also be a distraction, if you're riding for a long period, consider bringing earplugs with you in case you need them.
Protective Riding Gear
Helmet, Padded Jacket/pants, gloves, riding boots, reflective vest - adjust accordingly to the season, but dressing appropriately is so important and will keep you safe and make for a much more enjoyable journey.
You might also want to check out our article on 'How to Stay Cool While Riding A Motorcycle' for summer gear tips!
Thank you for taking the time to read this article. Hopefully, it provided you with the information you need to prepare for your long-distance motorcycle ride. If you have any more questions, please leave your: name, email, and comment in the fields below. We'd love to hear your feedback.